Syntheziax – the project
Syntheziax is not a band, it is a project by the two synth wizards Michel Bontemps and Daniel Mack, both from Luxembourg in the bleeding heart of Europe. But that said, the main difference between a project and a band is that there is no booze and there are no roadies (no boobs nor groupies).
Being just a two man show, Syntheziax has no clearly defined bounderies who is doing what, when or where. Moreover, every one is allowed to do whatever he has in mind, as long as it is good for the project. No drummer, no bass player, no synth player, no mixing engineer, no manager! It is actually really hard to tell after the album is ready, who played which parts, as some parts were started by Dan and finished by mibo, and vice versa.
Layer 8, the resulting first album by Syntheziax, is a 13 tracks, 72 minutes long groovy, synth loaded listening experience, spiced with numberless details. The style of the album is really hard to define as the tracks touch various of the known styles without being part of them completely. Layer 8 was mixed "on the go", meaning everything was already balanced to the optimum during the recordings, and mixed in a two week mix session at the Keng Paï Studios.
Syntheziax has opted to be "100 percent electronic"
Layer 8 should be preferably listened on a very loud speaker system from the start to the end, as doctors certified the overwhelming evidence of the healing power to this album!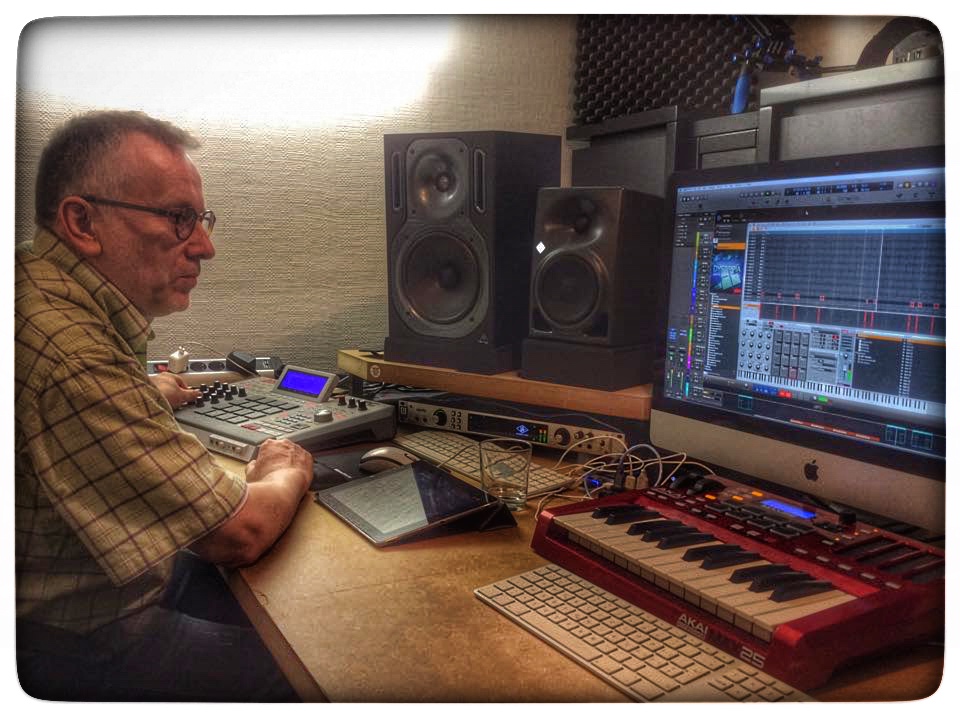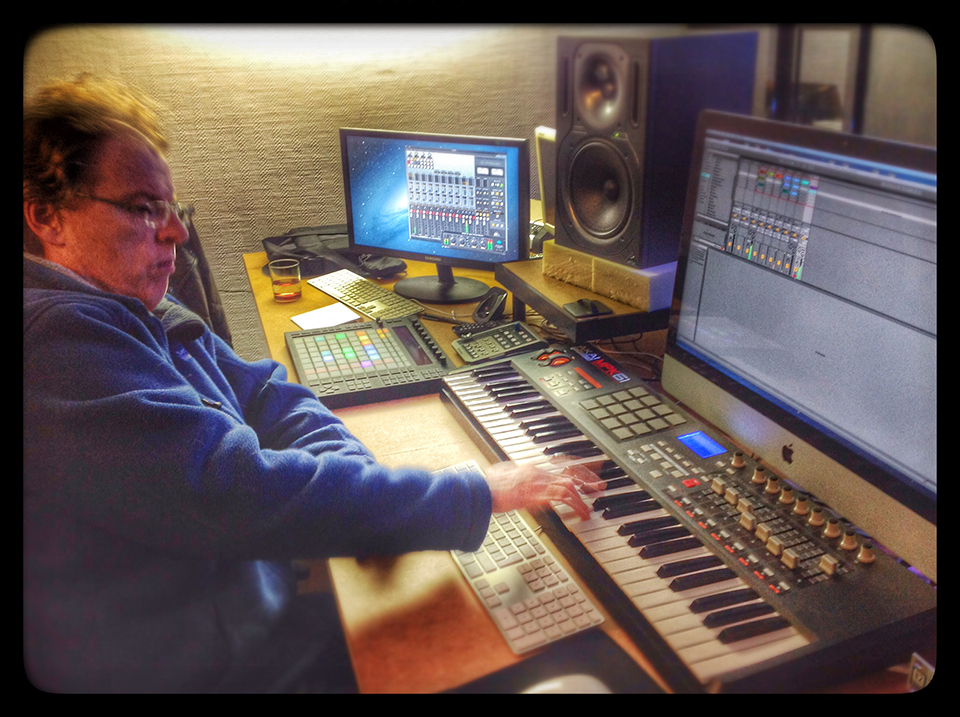 Michel BONTEMPS
Michel, aka mibo, is mostly known as a bass player, but his passion for computers is the counterpart to the analogue 4 string instrument since he touched the first Commodore C64 in 1982. After devouring Delta Machine, the latest album from Depeche Mode, mibo proposed to Dan to make an instrumental project with straight powerful lines and a groovy rhythm. Just at the very same moment, an Akai MPC dropped into the studio as master of the rhythms, an incredible machine with a huge groove.
mibo is the knob turning plugin freak, always on the search of "is there still something more", not satisfied until everything is sounding in perfection.
Daniel MACK
Daniel, aka Dan is a keyboard player with a timing out of this world, making all this lovely quantize functions of modern DAW's useless. Having played in various bands since the age of 16, Dan is best known as the composer of the amazing jazz-rock album MAXX in 1993 (voted Best Instrumental Album of the Year by RTL).
Dan must have an inborn sense of complex rhythmic and chordal understanding, (aka Second Cents). No simple rhythm or melody created by mibo could withstand (def.: remain undamaged) an hour after being touched by Dan.
Hard to believe, the only keyboard Dan used on Layer 8 is the tiny little keyboard on the photo below!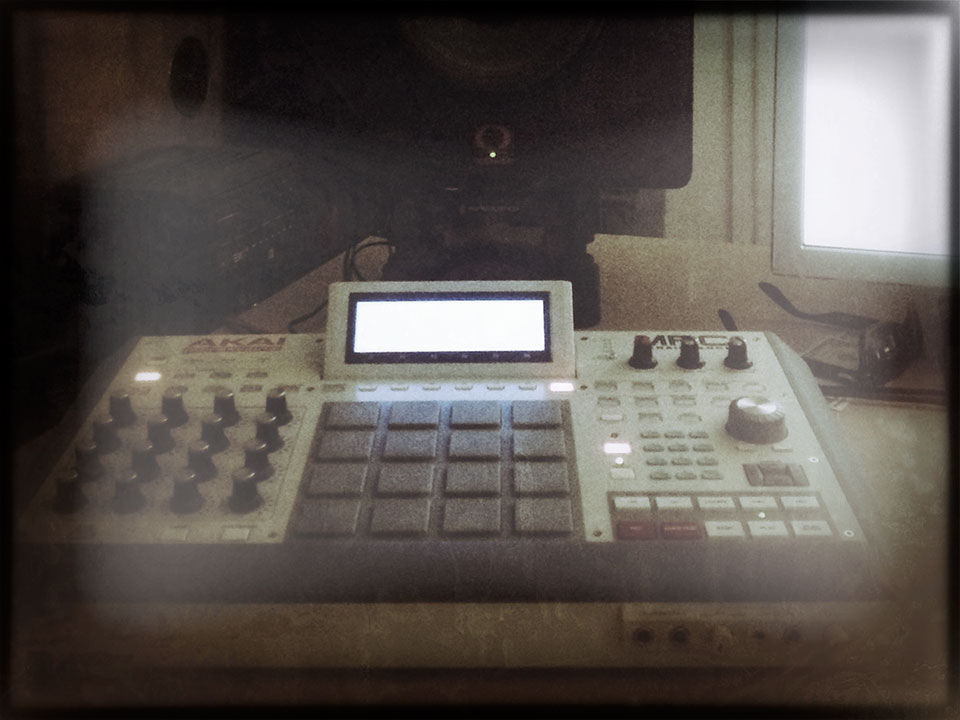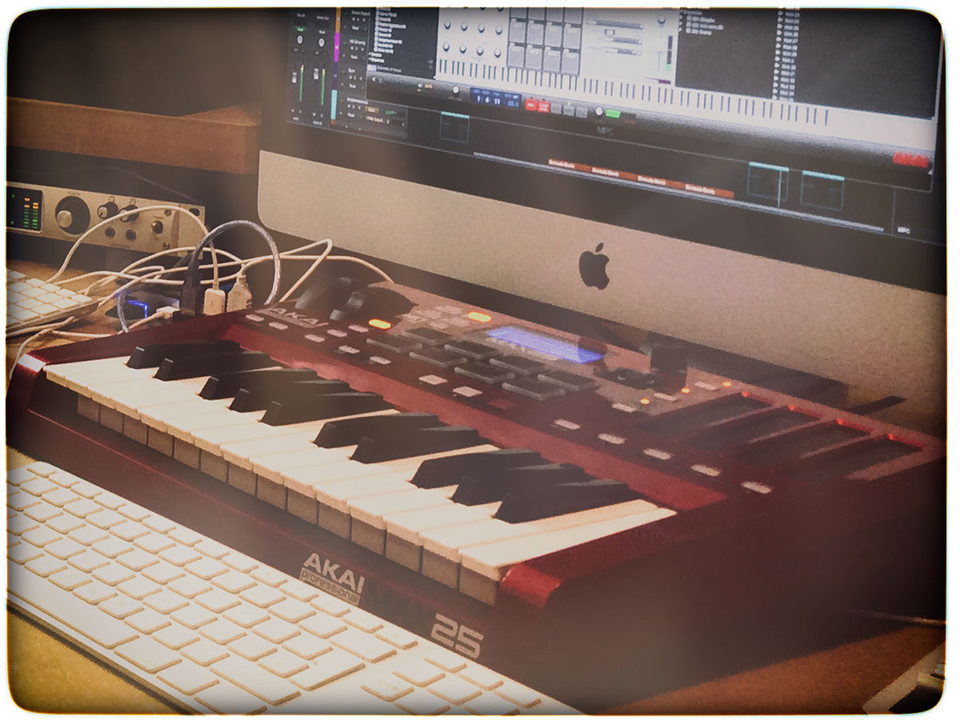 ---
The mastering of Layer 8
"Binj" Weber (http://benjaminwebermastering.com) the talented engineer at the amazing Translab Mastering Studios (http://www.translab-mastering.com) in Paris performed a magical job on our mixes, even offering his Sunday morning to finish our work! A big THANK YOU to Binj and the entire team. We even had a nice drink'n'talk with Jean-Pierre Janiaud of the famous Gang Studios situated at the same location, a peaceful haven for music in a big city! (http://gangrecordingstudio.com)
The cover Art of Layer 8
Eric Steffen (http://erics.lu) a young 3D artist has created the cover for our first album Layer 8 in a very short time and we were both immediately amazed how much information Eric put into such a clean design, focussing on the digital side of our music.
A big THANK YOU to Eric for offering us so much time during the final work for his master degree.